Shape In Shape Necklace_ gold vermeil
£135.00
necklace, hollow shapes suspended in hollow shapes, with offset space between
Made in London
material: 18ct rose or yellow gold vermeil plated sterling silver
shape: circle, square and triangle
*there is 9ct or 18ct options too please email us if you want them in solid gold.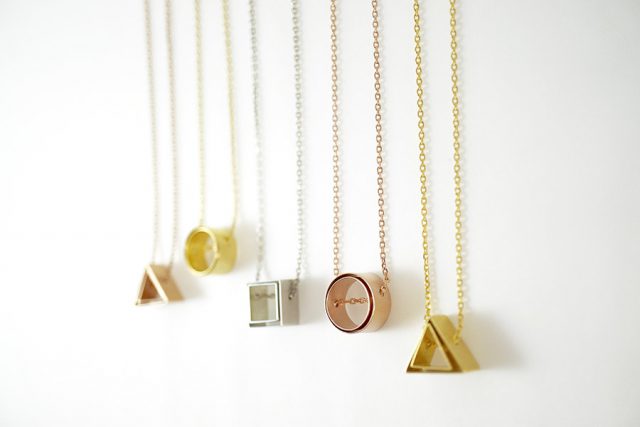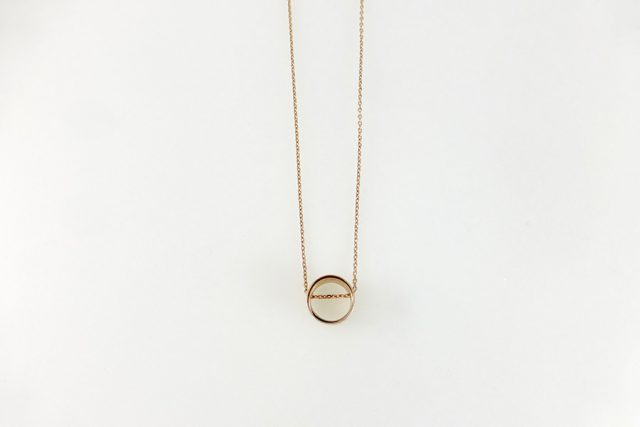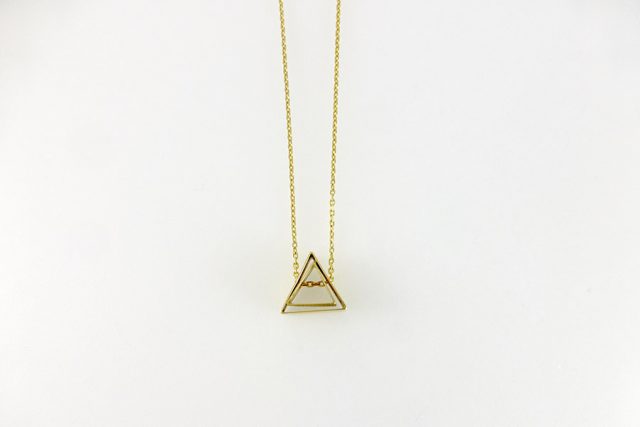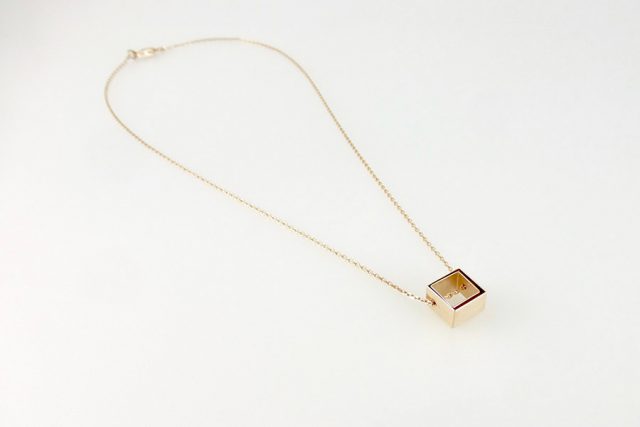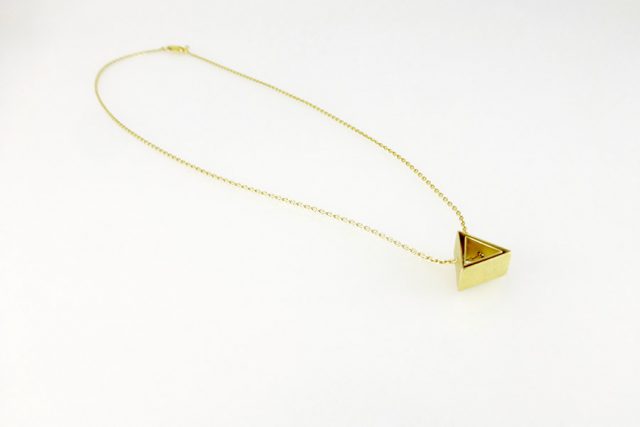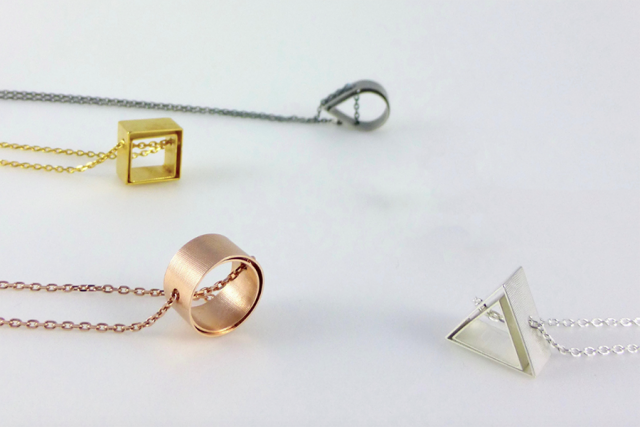 *Gold Vermeil plated products are the popular item since you can enjoy colour of 18 carat gold for a reasonable price, it's basically thick plating (more than 2.5 micrometers), ideally the gold surface must stay more than 2 years even if you are wearing the product often. Though, its really depends how it will be treated. It also seems to stay longer on necklaces or bangles and earrings, The vermeil surface doesn't really like to be wet so please avoid water, sweat or humidity. Please dry them quickly by a soft cloth if the jewellery get wet.
If you are planing to wear this as everyday jewellery (washing dishes, taking shower …etc), I highly recommend to get 9 carat or 18 carat gold or Silver.